Drug testing and screening can ensure that the workplace is safe. However, it can do much more than that. It can also help make the workplace efficient by ensuring that your employees are on time, alert, and healthy. In addition, drug testing can save you money on your worker's compensation insurance.
ReliaLab has a variety of drug testing and drug screening methods, and we have a lab network that spans the United States. This means you can use our services at a wide variety of locations to make your workplace drug free and compliant with your drug testing policy. All labs are certified by the Substance Abuse and Mental Health Services Administration (SAMHSA).
Educate yourself about the kinds of tests that are available so you can make in informed choice. We know testing inside and out, and you might be surprised at what is available. We have a lot of experience in helping business owners and managers get control of drug use in the workplace. It is a simple matter of forming a partnership with ReliaLab so that you have a handy resource to attack the problem of drugs and alcohol at work.
Let's look at some of the ways ReliaLab can help you Create a Safer Work Environment Today
Pre-Employment Drug Screening
You have the right to request a drug test before hiring an employee. This can help you screen out those who use drugs while sending a message to your current employees that you value sobriety on the job. Our pre-employment test covers a range of drugs from a 5-panel drug tests, 10-panel drug tests plus prescription drugs.
Random Drug Testing
If you have a policy that allows random drug testing and screening, we can collect samples from the employees you select and provide you with results of those tests. Random testing helps make employees aware that not only are they subject to testing, they have a responsibility for being in top shape for work every day.
Mobile Drug Testing
We can send our mobile unit to your place of employment to gather samples for drug tests. This eliminates the ability to cheat, because the test can be unannounced and on the spot. There is no difference in the care and quality of collection when we send a mobile unit vs. collecting samples in the lab.
Mobile Alcohol Testing
Our mobile unit can not only test for drugs, it can provide alcohol testing as well. From a simple breathalyzer test to drawing and analyzing blood, we offer a full range of alcohol testing techniques. Using our mobile service for this allows you to test while an individual is impaired, making it more likely that alcohol is still present in the body.
Post-Accident Testing
An accident in the workplace can be the result of drugs in the individual's system. Directly after an accident, if you request a drug test, you will have evidence about whether drugs were involved in the mishap. This practice is vital to keep other employees safe, because accidents often affect innocent bystanders. The knowledge that accidents will be investigated for drug-related causes can keep drug awareness in the front of employees' minds.
Return-to-Duty Testing
If an employee has been absent because of drug use or rehabilitation, you can make sure that individual is free of drugs before returning to the work place. This can show that you are willing to be fair and provide a second chance, but that you also won't tolerate drug impairment at work.
Probation Drug Testing
These can be of two types.
If the person is on work probation because of drugs, you may want to test them during that probationary period.
The person may be on probation for a drug-related crime.
We can provide testing in either situation. This eliminates surprises when the person returns to work.
DOT Drug Tests
If your organization is regulated by the Department of Transportation, you will need DOT-approved drug testing. The regulations and paperwork for these tests are different than for other types. We understand how to comply with DOT procedures and regulations, and can deliver useable results from DOT tests.
Emergency Drug Testing
When you have an emergency at work and someone's life is in danger or harm is imminent, drug testing can help you get to the bottom of the causes. A person may need emergency drug testing so that you know how to treat them and who to call.
Specialty Drug Testing
Sometimes a general drug test and screening is not adequate. We can test for specific drugs, including those that are not the most common.
We have multiple methods for testing. These include breath tests, analyzing urine, blood tests, fingernail tests, testing the hair, and an EtG test that can determine whether a person has been drinking in the last 80 days.
Your best starting place is to contact ReliaLab and tell us what kinds of results you want. Then we can tell you the best type of test or tests to use.
The Bottom Line
Drug testing is essential for a safe workplace. When you are paying people to work, you have a right to expect them to be sober and alert. A single accident could put you out of business or result in a costly lawsuit.
Your worker's compensation insurance costs could skyrocket if you gain the reputation for having inadequate drug precautions.
America loses millions of dollars each year to lost productivity. Among those loses are drug-related absences, as well as slow downs and mistakes. You must prevent such losses, particularly because the remedy is so simple. Ask yourself if you are trying to motivate employees who are in fact impaired. No amount of motivation can overcome the sluggishness caused by drugs.
In addition, drugs can cause other health problems. An excess of claims can cause insurance premiums to rise, and the portion paid by your company can get out of control. Drug testing and screening can be a preventive measure to head off related health problems.
Call ReliaLab to discuss your needs and we will put you on the road to a drug-free workplace.
Order a Test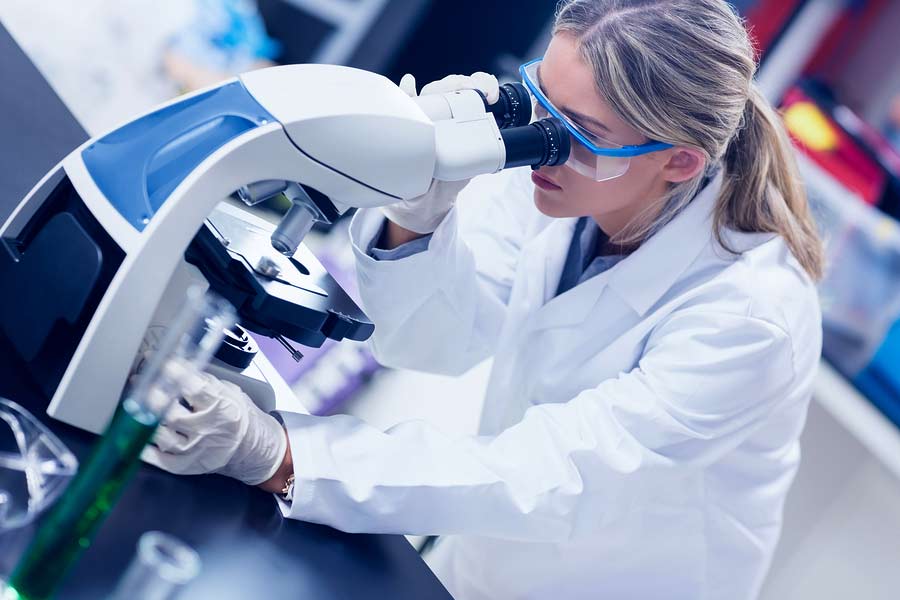 Whether you are an individual looking for Drug Testing or an employer looking for Drug Testing for pre-employment screening, ordering a test online is fast and easy! See how it works.