Does your company need "alcohol testing Nashville, TN" or in any other part of the United States?

Alcohol testing has existed for decades, causing many people to think there is only one test, a breathalyzer test. While this test exists, there are many other ways to test for alcohol consumption. The reason for a variety of testing methods is that they can provide different views of an individual's alcohol consumption. Depending on your needs, one test may be preferable over another.
At ReliaLab, we provide a wide array of alcohol tests, so that they can be used for:
Pre-Employment
Post Accident Analysis
Reasonable Suspicion
Crime Prosecution
Random Testing Practices
We can advise you in how to apply our test results to each of these situations, so that you know what kind of test you need and what decisions the analysis can help you with.
Our accurate and timely tests provide you with clear evidence of amounts of alcohol consumption, so that you can make decisions based on scientific fact rather than conjecture. We can tell you the level of accuracy to expect, and how well-received each type of test is in various situations.
Alcohol tests focus on ethyl alcohol, sometimes called ethanol. This ingredient exists in beer, wine, and liquor. The effects of this substance include impaired motor function, decreased brain function, poor decision-making and an inability to work, drive, or operate machinery.
Because each individual's response to alcohol can vary, we cannot determine the degree of impairment. But we can determine how much alcohol is present in a person.
The actual effect of alcohol consumption of a person depends on variables such as food consumption, drugs and medications, how fast the alcohol was consumed, age, and fitness. It is best to apply legal definitions of impairment to our testing results. Our alcohol testing Nashville tests for alcohol levels, not impairment.
However, the following statistics indicate the dire need for accurate alcohol testing.
The National Council on Alcoholism and Drug Dependence has given estimates that suggest as many as 15 million employees are heavy drinkers. This results in high absenteeism, tardiness, and lack of productivity.
As far as driving goes, Mothers Against Drunk Driving says that drunk driving occurs 300,000 times every day.
The Bureau of Justice estimates that 36% of all offenders who are in prison for a crime were drunk at the time of their offense.
Each of these situations could call for a different type of alcohol test. Let's look at each of the tests we provide, and what they are best used for.
Breath Alcohol Testing Nashville
This test offers great convenience. It is unobtrusive and easily administered. This is the test used on the roadside by police officers, but it can be performed in the lab as well.
It will reveal alcohol consumption for a 12 to 24 hour period. It is accurate for that time, but should not be considered a long-term test.
We use a breathalyzer. The person breathes into a disposable mouthpiece, and the breathalyzer gives a readout of how much alcohol is present in the breath. We provide these tests in the workplace or home. You can call for our mobile team to administer such a test.
Here is how a breathalyzer works. Alcohol contains small molecules that quickly spread throughout the body and are distributed in equal amounts in all organs. This includes the lungs. Exhaled air from the lungs contains those molecules. The breathalyzer uses the results of the breath test to estimate the amount of alcohol in the blood. Results show up in about one minute.
Our alcohol testing Nashville services utilize only devices that are approved by the Department of Transportation (DOT). Devices are also approved by the National Highway Traffic Safety Administration (NHTSA). The test is administered by a screening test technician or a breath alcohol technician. We use the procedures that are in line with DOT regulations. These precautions make your test results useable in any situation where quality can be questioned, such as in a court of law.
Contact ReliaLab to schedule a breath test.
Urine Alcohol Testing Nashville
Many people think of urine tests as being used strictly for determining the presence of drugs. But this is a good way to test for alcohol as well. The test can reveal the use of alcohol for a much wider window of time than the breath test. You can determine the amount of alcohol use for up to 80 hours. Employers sometimes prefer this test because it reveals more about an individual's lifestyle, rather than whether the person may have been at a party during the last day.
Here is how it works. When a person drinks alcohol, the body immediately breaks down the alcohol into byproducts (called metabolites) that move through the body. These metabolites stay in the body longer than alcohol does, and testing for them provides a much longer view of the alcohol use of an individual.
This is one of the most effective and accurate tests you can ask for. It is very difficult to get around this test by cheating, and the margin of error is extremely small. The test can measure alcohol use for the past three to four days.
Contact ReliaLab to schedule a urine test.
Blood Alcohol Test
This is the most direct test for alcohol. It actually measures the amount of alcohol in the blood, instead of testing for metabolites in urine or molecules exhaled through the breath.
The test will tell you the blood alcohol concentration at the time the blood was drawn. This extremely reliable alcohol testing Nashville service has become a favorite of courts. For that reason, we are experts at maintaining the chain of custody. We to this by employing and training professionals who are knowledgeable about the proper procedures for handling evidence. Many legal professionals in drunk driving cases depend on blood tests.
Even if given a choice between a breath test and a blood test, judges, attorneys, social workers, and even defendants will request a blood test.
Here is how it works. Our lab technicians draw blood, being careful to draw the correct amount of blood. The blood it tested and analyzed to determine how much alcohol is in the sample (given as a percentage). The highest percentage occurs one hour after alcohol consumption.
The test results are delivered securely to the person who requested the test.
One of the most useful features of a blood test is that the sample can be retested. Sometimes, legal personnel request a repeat of the test on the original sample. This allows you to check results for the exact time period you originally tested for.
The sample can be drawn at any location, whether it's in our lab or in a home or place of business. Our mobile team is skilled at drawing the blood and maintaining chain of custody. We can pick up the blood sample if we have a court order.
You have been pulled over by law enforcement for the suspicion of driving under the influence. Your blood sample was obtained at the hospital or clinic. Did you know in the State of Tennessee you have the right to have your blood retested.
Contact ReliaLab to schedule a urine test.
EtG Test
"EtG" stands for ethyl glucuronide, a byproduct of ethanol, which is the substance in alcoholic drinks. We can detect EtG in both hair and urine.
An Etg urine test can show whether the person has consumed alcohol in the past 80 days. However, it does not indicate how much alcohol was consumed. So, it is used most often on people who are not supposed to be drinking any alcohol. This abstinence may be established by a legal decision, by an agreement between the individual and someone else, or by a rehabilitation center.
Here's how it works. Urine is collected under supervised conditions, and the urine is tested for EtG. The results, once analyzed, are give the person, organization, or other entity that has requested the test.
An EtG hair test can determine whether alcohol has been consumed for the past 90 days. This test is not useful for determining one-time use.
Here's how it works. A single hair is taken from the subject. The shorter the hair, the more EtG will be present, because it tends to dissipate as hair grows. Up to a half inch is sufficient.
The hair is then tested for EtG, and the results are analyzed to determine what they say about alcohol consumption over the past 90 days. This alcohol testing Nashville service will not determine if someone is currently intoxicated.
Contact ReliaLab Test to schedule an EtG test.
The Bottom Line of Alcohol Testing Nashville
At ReliaLab, we know the ins and outs of testing for alcohol. We are experts at each type of test, and can recommend the one that suits your needs. You do not need to know which test you want when you contact us. Tell us the circumstances leading to the need for a test, and we will show you your best options for our alcohol screening services.
It is, of course, possible to run more than one type of test at the same time. For example, a blood test can determine present intoxication, while an EtG test can reveal chronic use for up to three months. Combined, these tests can give a clearer picture of an individual's habitual alcohol use as well as current alcohol levels.
If you have a complicated need, we will provide our expertise in choosing the combination of tests that will meet that need.
You may want to contact us long before you need any actual testing. If you work for an agency, an employer, or an institution, it is helpful to have an established relationship with a testing lab before any event occurs. This will prevent lost time when you need to act quickly. It will also assure your clients, people you serve, and collaborators that you have processes in place to protect your reputation, liability, and other employees.
Contact ReliaLab Test to discuss the legal and professional implications of any test, and the types of results you can expect from each type of test. We can explain scientific matters in layman's terms, so that you can easily understand your options and what to look for in test results.
Alcohol will continue to be a problem at work and on the road, so it is best to prepare for the possibility that you will be dealing with impaired individuals on a regular basis. An accurate alcohol testing Nashville test can protect you from claims of harassment, unreasonable search, or profiling by backing up your suspicions that an individual is intoxicated.
Call ReliaLab today to take advantage of our alcohol testing Nashville, TN services and to establish a relationship with a reliable, accurate, and professional lab.
Order a Test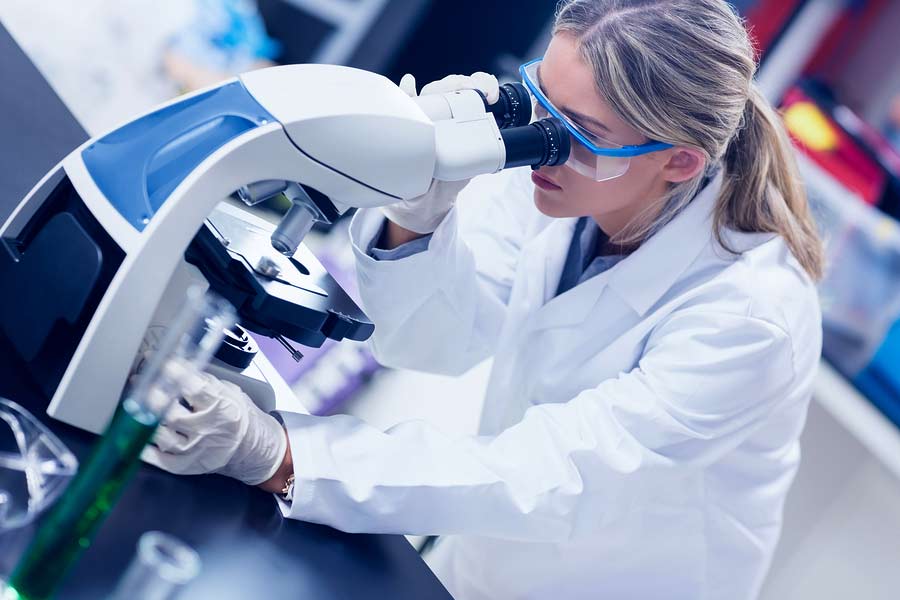 Whether you are an individual looking for Alcohol Testing or an employer looking for Alcohol Testing for pre-employment screening, ordering a test online is fast and easy! See how it works.