DNA testing is often talked about as a way to prove who the father of a child is, but this is just a small part of what DNA testing can accomplish. Once you familiarize yourself with the scope of DNA testing, you can see how it can be applied to a wide variety of situations and circumstances.
Our results are used for child custody cases, child support disputes, inheritance issues, and changes of name, to give just a few examples.
You don't have to be a forensic scientist to learn how DNA tests can help, you only need to understand when and where DNA tests should be applied. We do all the science for you at Relia Lab. We can explain how the tests work and what the results mean so that you can learn about an individual's or a family's biological history, substance use, parental standing, relationships lineage and ethnicity.
Relationship DNA Tests
DNA is often used to sort out family relationships and obligations. While it is quite common to use a DNA test to prove who is the father or mother of a child, it is frequently used to disprove that somone is the father or mother.
Paternity Tests
Very often, paternity tests must be admissible in a court of law. That means you need an accurate and scientifically sound test that can prove who is the father of a child, or at least show a probability of fatherhood.
Our tests come from a laboratory certified ty the American Association of Blood banks. These tests require highly trained professionals who know how to collect blood samples properly and handle them in a professional manner. This handling must adhere to chain of custody rules, so that there is no doubt that the sample belongs to the individual being tested.
Of course, paternity testing can be used for non-court situations as well, such as when an individual simply wants to establish parenthood. We handle these types of tests with the same care as we use for court cases.
Approximately 25% of men tested with a paternity test turn out not to be the father. They are conclusively ruled out because of DNA results.
We most often use a cheek swab, but we can also utilize hair samples, material from toothbrushes, fingernail clippings, and any other personal items that may contain DNA. Taking DNA directly from the individual is preferred, but these other methods are acceptable.
We can also test the DNA of aunts, uncles and grandparents to establish a relationship.
Maternity Tests
Maternity tests establish who is the mother of a child (or who is not). This type of test is often used to prove a hospital has misidentified a baby (mixed it up with another child), or to show ancestry and immigration status.
Maternity testing is often used in conjunction with paternity testing to show the child's lineage.
Confidentiality of Paternity and Maternity Tests
At ReliaLab, we make no judgements about why a paternity or maternity test is needed, and we only give the results to the person who has requested the test. Our job is to provide scientifically sound results.
Grandparentage Tests
Such a test may be required to establish a lineage going back to grandparents. This is called "grandparentage" testing. Often, this kind of testing is used in conjunction with parental testing to further establish the relationship of a child to a particular family.
Tests for Siblings
DNA can also establish whether twins are fraternal or identical. In addition, it can tell you whether two people are half siblings. Those who are united with long lost family members who could be brothers or sisters find this type of testing useful.
Pre-birth or Prenatal DNA Tests
A pregnant mother can request a paternity test. This can be formed 8 weeks or more into pregnancy. No harm is done to the baby. The mother contributes blood for the test, and the father has DNA drawn using a swab in the mouth. This test has an accuracy rate of 99%.
Number of Donors for a DNA Test
A basic DNA test requires two donors. Adding more people to the donors list can result in more accurate testing. Variations in genes cause different features in people, so the more samples, the better the analysis will be. DNA testing looks for matches, and there are more likely to be matches in a larger group than a smaller one.
Immigration DNA Tests
Often, immigrants must prove they are related to someone living in the United States before they are allowed in. Proving a biological relationship requires following procedures approved by the Department of State. Relia Lab knows those procedures and follows them so that immigrants can provide legal proof of their familial relationships.
The Difference Between Legal and Non-Legal DNA Tests
A legal test requires that several procedures and documentation are safeguarded. Most notably, the chain of custody for a sample must be maintained. Documentation is required for the collection and processing, and the results must be delivered with documentation as well. A witness who is not part of the family must be present when the DNA is collected.
Legal DNA Testing Can Be Used For:
Child support cases
Child custody cases
Visitation rights
Medical, military, or social security benefits
Adding or removing a name from a birth certificate
Adoption cases
Inheritance cases (biological relationship with the person who has died)
Peace of Mind or Non-legal DNA tests do not carry the strict requirements of legal DNA tests. The sample can be collected by anybody, and they can be anonymous if they want to. Of course, the results cannot be used in legal cases.
You may want to use a non-legal DNA test to establish:
Ancestry – You can learn where your family originated. You will not learn your ancestor's medical conditions, only where they came from.
Ethnicity – Ethnicity is similar to ancestry, but you will learn about nationality, as well as cultural beginnings, tribal ties, and, by inference, even likely religious practices. Religion can often be determined by knowing where your ancestors were born.
Here is how DNA testing works for ancestry and ethnicity determinations.
Y-chromosome DNA (Y-DNA) Test – This test is for the male line only. You may want to use this test if you question a family line based on the male descendants. You can learn if you are tied to certain tribes or other groups.
The Bottom Line
DNA testing is a fast-changing area of science. It is important for you lab to say on top of the latest developments and testing procedures. At ReliaLab, we expect this field to continue to grow rapidly in the foreseeable future, and we are prepared to stay abreast of changes as they occur.
In situations where opposing counsel may challenge DNA testing, it is important to know that you have used the most up-to-date methods. The introduction of an expert witness who can testify about more modern tests can be devastating to a case. That is why you must know that the lab you use has contemporary testing methods and the most accurate way to evaluate results.
Count on ReliaLab Test to provide you with the very latest in testing technology, so you will have the best overall picture of the biological markers in an individual or family.
Form More Information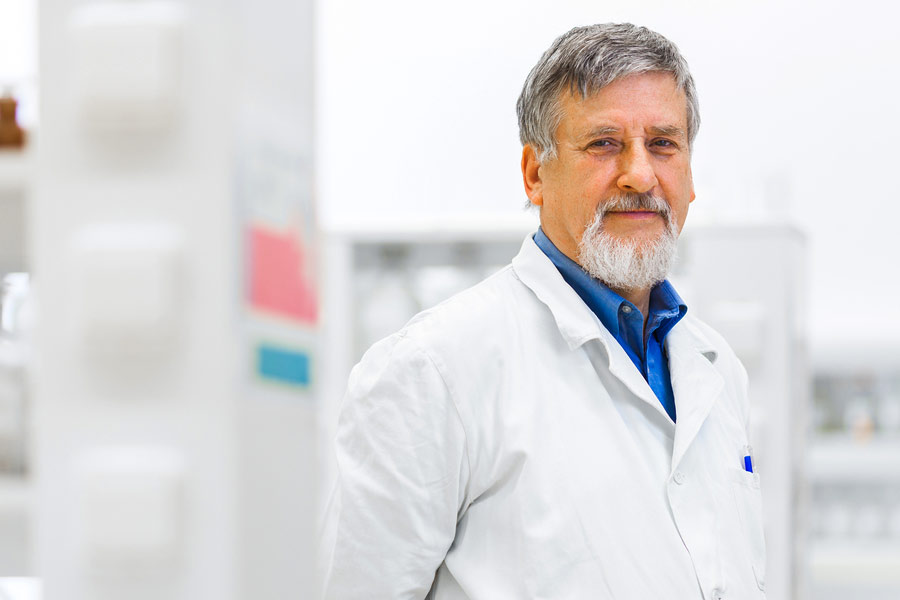 For more information about DNA Testing or to schedule a test, contact our office.